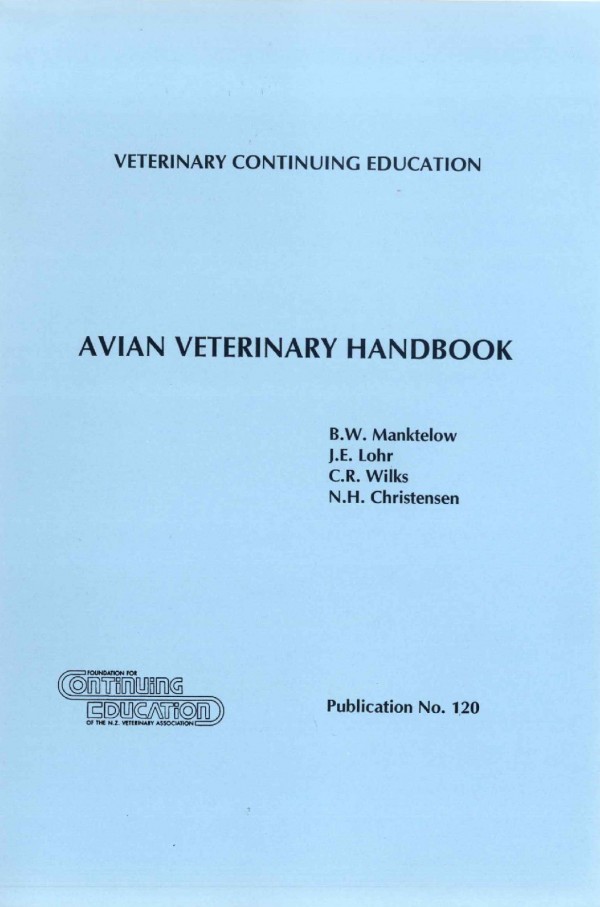 Avian Veterinary Handbook
Published by:
New Zealand Veterinary Association
FCE Publication No.120
The Avian Veterinary Handbook is intended to be a concise reference for practising veterinarians who deal with disease problems in birds. The General Section is problem orientated and provides information designed to assist a practitioner investigating disease in various species and age groups. Later sections are arranged alphabetically and on an aetiological basis for easy reference. The list of diseases covered is by no means comprehensive but the authors believe it should provide basic information on the more important conditions including some of which are currently exotic to New Zealand.